Medication Therapy Management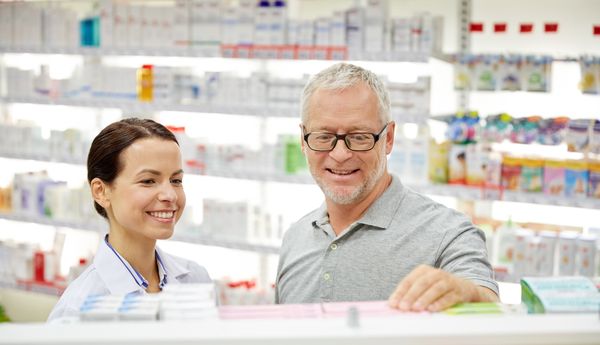 Medication Therapy Management (MTM) is a group of services provided by our pharmacists that involve direct patient care to optimize therapeutic outcomes for individual patients. Our pharmacists assist in the management of a patient's drug therapy by identifying, preventing, and resolving medication related problems to allow each patient to get the most benefit from their medications. We collaborate with our patients and their healthcare providers to ultimately enhance a patient's quality of care.
The benefits of Medication Therapy Management include:
Improving patient adherence to their medication therapy
Assisting patients in understanding and achieving therapeutic goals
Preventing medication-related errors
Reducing hospitalizations and emergency department visits
Decreasing out-of-pocket expenses and overall healthcare costs
Comprehensive Medication Review (CMR)
A Comprehensive Medication Review (CMR) is a one-on-one consultation between the patient and the pharmacist conducted in a private consultation room. During a CMR, our pharmacist will:
Update Health Records
Review patient demographics, allergies, and health conditions
Review laboratory data to assess the efficacy and toxicity of the drug therapy
Review and administer vaccinations based on the CDC's recommended immunization schedule
Medication Consultation
Review all medications
(prescription, over-the-counter, vitamin, and herbal supplements)
Ensure patient understands why he/she is taking the medication
Review proper administration technique (inhalers, eye drops, ear drops, nasal sprays, injectables, etc)
Clarify benefits and adverse reactions associated with each medication
Identify Drug Therapy Problems
Untreated Indications
Ineffective Therapy
Inappropriate Drug Therapy
Drug-Drug Interaction
High-Risk Medication
Duplicate Therapy
Non-Adherence
Cost-Efficacy
After the CMR consultation
At the conclusion of the CMR the patient will receive a Medication Action Plan (MAP), a document containing a list of actions for the patient to use in tracking their progress for self-management, and a Personal Medication Record (PMR), a comprehensive record of the patient's medications (prescription and nonprescription medications, herbal products, and other dietary supplements).
The pharmacist will provide consultative services and interventions to address medication-related problems with the patient's healthcare provider. When necessary, the pharmacist may refer the patient to a different physician or health care professional. MTM services are documented and communicated to the prescriber and patient in a consistent manner. The pharmacist will follow up with the patient to determine their progress with new medications and to ensure medication related problems identified during the CMR have been adequately resolved.