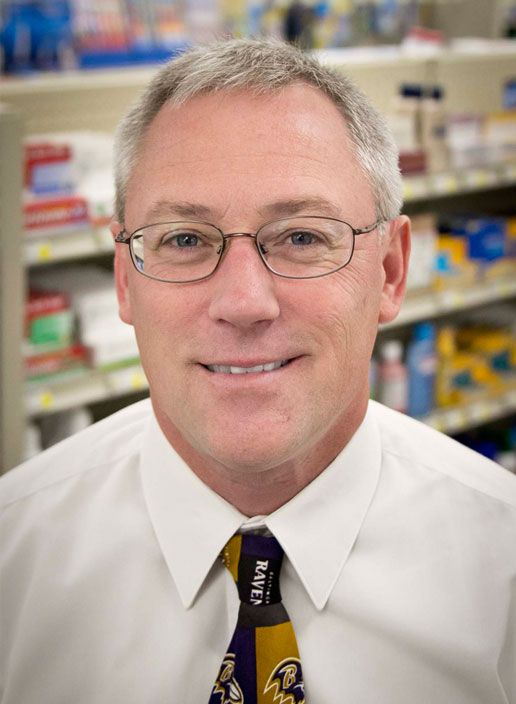 Randy S. Chiat R.Ph.
Staff Pharmacist
Randy Chiat, RPh., a 1990 graduate of the University of Maryland, School of Pharmacy, started his professional career at Revco in Fallston. In the fall of 1992 he started working at Hereford Pharmacy and he states, "the adventure continues." The "family-like, small town feel" has kept him there.
He is a licensed immunizer, certified by the American Heart Association as a CPR provider, and has received certificates of educational achievement in diabetes, hypertension and cholesterol management. He declares there have been many changes during his career, but the most significant was the law that permitted pharmacists to administer vaccines. It allowed an even closer bond with patients which expressed the trust they had in their pharmacists.
A graduate of Loch Raven High School in Towson, he has been a Baltimore County resident for all but the first six months of his life when he lived in the Hamilton area of Baltimore City. He has been happily married since 1994 and has two children.